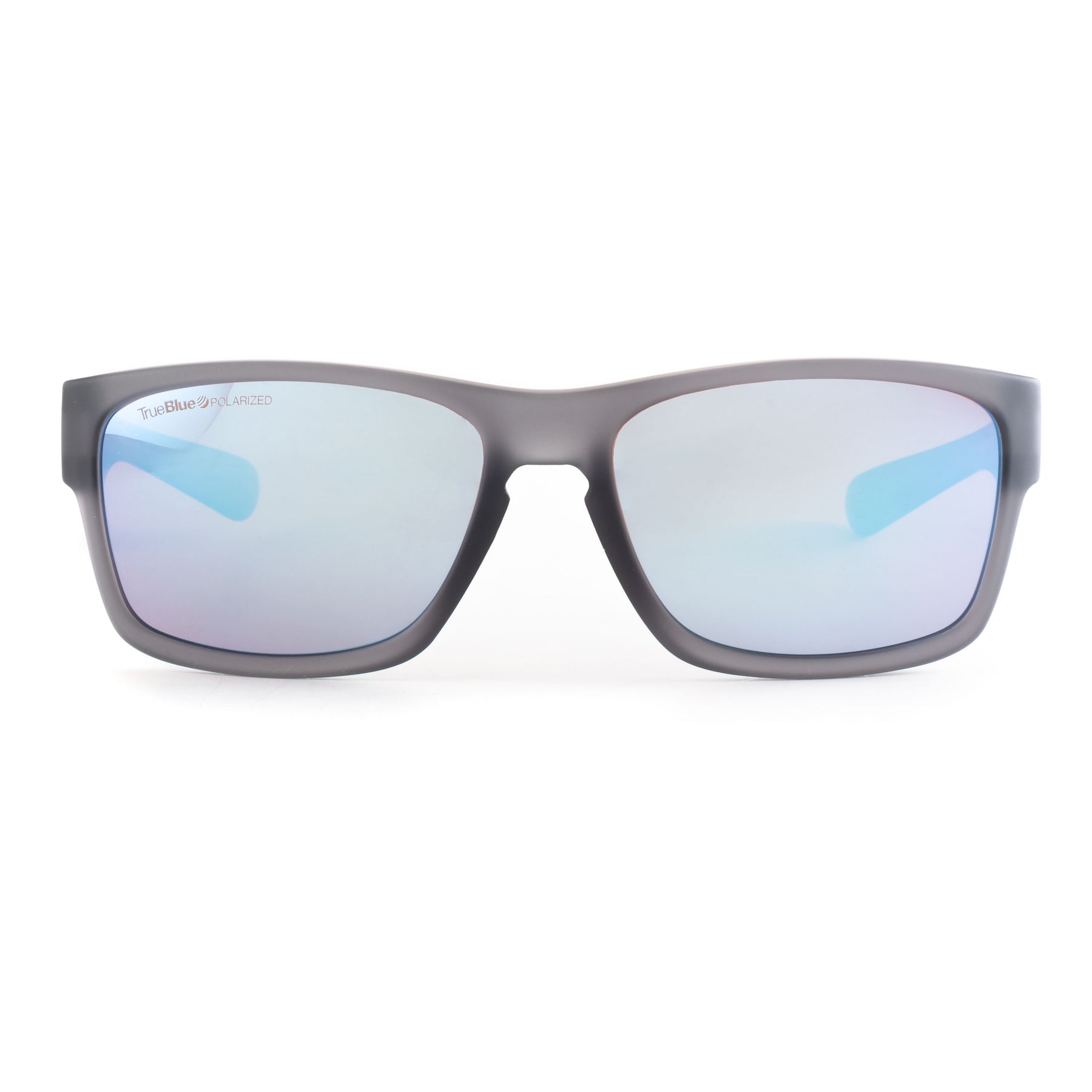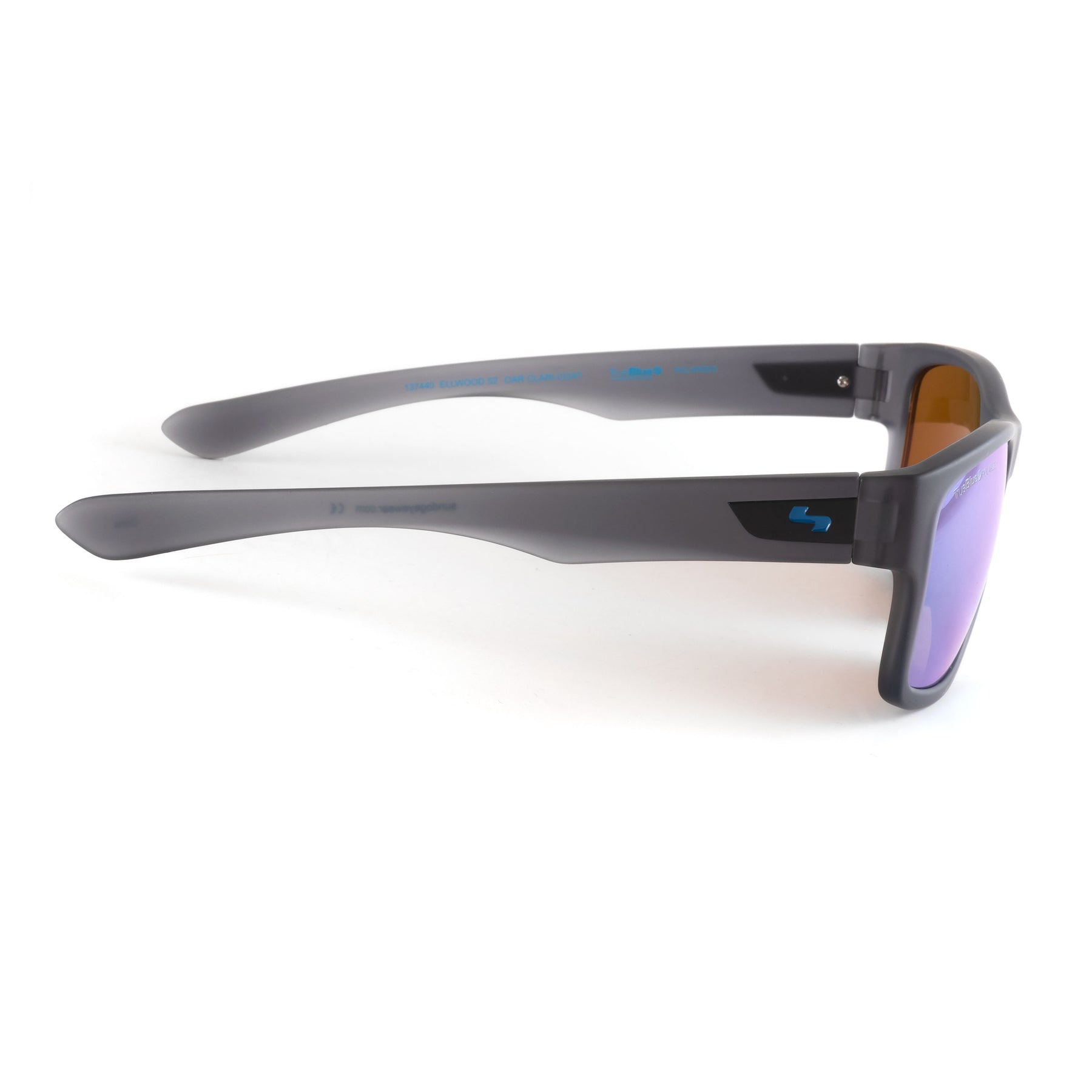 ELLWOOD 52 TrueBlue Polarized with OAR & Clari-Coat
Color:
Matte Crystal Dark Grey/Brown-Icy Blue Mirror TrueBlue Polarized Lens
+
TrueBlue premium injected polarized lenses are enhanced with three superior-quality lens coatings:
OAR – Optical Anti-Reflective Lens Coating,

 

to help eliminate reflections.
Hydrophobic Lens Coating,

 

help repel salt and fresh water.
Oleophobic Lens Coating,

 

helps repel oil from fingerprints and sweat and makes cleaning much easier
The superior performance of TrueBlue Lenses results in:
Unique Blue Light Filtration
Improved Performance
Refined Protection, Enhanced Definition
Maximum Visual Clarity
Superior Glare Reduction
Reduces Visual Fatigue
100% UVA/UVB filtration
The superior performance of SD-C7 Premium Polarized Lenses results in:
Injected Polarization
Improved Performance
Superior Glare Reduction
Maximum Visual Clarity
Shatterproof Impact Resistance
Take our most popular "Athleisure" style Default and add a dash of retro – and you have the stylish new ELLWOOD 52. Comfort reigns supreme with an integrated smooth-fit nose pad which virtually eliminates any pressure points.
Full Frame Design
MaxFlex RILSAN® Frame
100% UVA/UVB filtration up to 400 nm
Includes soft Microfiber Lens Cleaning Cloth Case
Every pair of Sundog Eyewear sunglasses comes with a protective microfibre soft case.
Eye (lens width) - 57 mm
Bridge - 16 mm
Temple - 131 mm
Height (lens height) - 40 mm
Overall Fit - Medium
They're good.
I've bought sundog sunglasses before and they usually fit well, this pair is a little tight on my head but overall good. Nice and dark tint on them for bright sunny days.
Smooth look. Comfortable fit
Very much like these. They look great and aren't squeezing my head too much. Lenses clean well, and they're also perfectly sized for my sunglasses holder in the car.
Hi Rob,
Thank you for your review of our ELLWOOD 52 TrueBlue Polarized glasses with OAR & Clari-Coat. We're delighted to hear that you like their smooth look, comfortable fit, and how well they clean. It's great to know they fit perfectly in your car's sunglasses holder. Your satisfaction is important to us, and we appreciate your feedback.
Kind Regards,
The Sundog Eyewear Team
Really cool!
I wasn't sure since I didn't try them, but i like them very much. The frame is light and the glasses are great. Plus I look awesome 😎
Hi Stephane,
Thank you for taking the time to share your review of our ELLWOOD 52 TrueBlue Polarized sunglasses. We're thrilled to hear that you find them really cool and that you're enjoying their style and performance. The lightweight frame combined with the great quality lenses offers both comfort and excellent visual clarity.
We're glad to know that you feel awesome wearing them! At Sundog Eyewear, we strive to provide sunglasses that not only protect your eyes but also make you look and feel great.
If you have any further comments or if there's anything else we can assist you with, please feel free to reach out. We appreciate your support and hope you continue to enjoy the coolness and style of our ELLWOOD 52 TrueBlue Polarized sunglasses.
Kind Regards,
The Sundog Eyewear Team